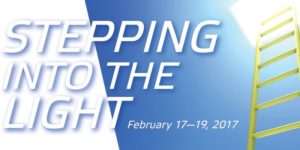 2017 SCA Los Angeles Convention: Stepping into the Light
A weekend for growth, support, fellowship and information to expand your program and recovery. Join us for special workshops on meditation, spirituality, 12-step work, and a variety of other topics including our guest keynote speaker Alexandra Katehakis.
The weekend will also be an opportunity to meet new people in a safe and healthy environment that share our common characteristics-allowing us to build a network of support. Plus, we'll have delicious food, entertainment on Saturday night, and fun activities throughout the weekend.
Friday February 17th – Sunday February 19th.
Plummer Park, West Hollywood.
Registration is now open.
Early Registration is only $50, ends 1/22/17.
Regular Registration will be $75 on 1/23/17.
Click here to register.